Even in retirement, Dr. James Mumford's legacy looms large at IU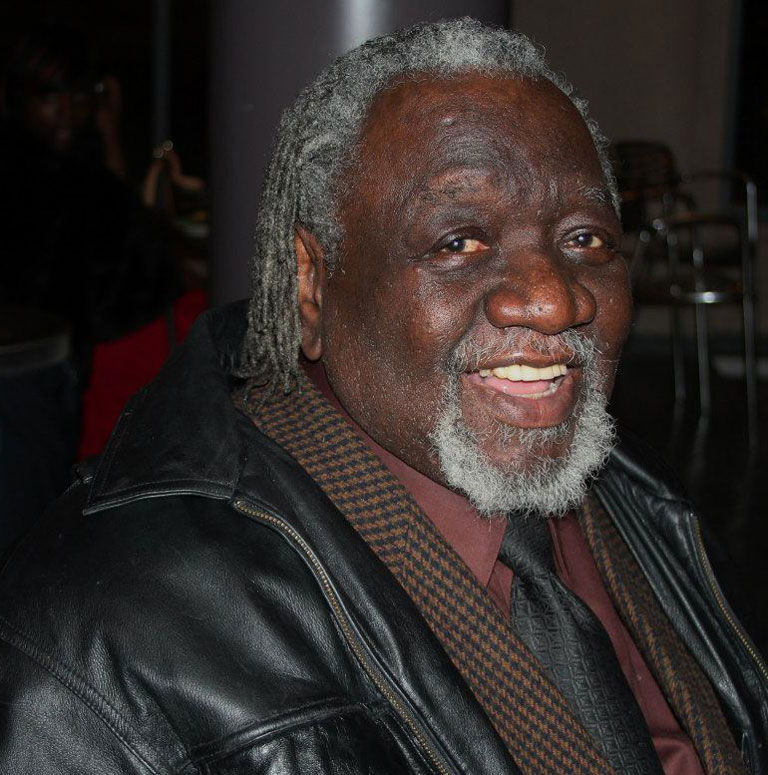 More than a decade after retiring from teaching at Indiana University, it's evident that Dr. James Mumford dearly misses his time directing the African American Choral Ensemble.
How could he not? During his more than 20 years at the helm of the ensemble, part of IU's Office of the Vice President for Diversity, Equity, and Inclusion (OVPDEI), Mumford became an icon on campus, bringing prominence to the university through the performances of his students and more importantly, serving as a mentor.
"It's been a good ride, but I haven't been happy in retirement. I'm a teacher. I miss it so much. I just feel like a duck out of water," said Mumford, who still resides in Bloomington. "When I walk on campus, it's funny—I don't know how they remember me."
Of course "they"—from his colleagues on IU's faculty and staff to his pupils and other students who were influenced by him—still remember Mumford, an IU professor emeritus. If you spend one minute around the charismatic North Carolina native, it's hard not to.
In commemoration of IU's 2017 Dr. Martin Luther King, Jr. Celebration, OVPDEI is honoring a select group of individuals who have impacted the IU community through Dr. King's values of courage and compassion. Mumford's unique brand of leadership makes him an easy choice.
"I've always been very Black-oriented, so for me, the [Neal-Marshall Black] Culture Center, the [African American] Arts Institute, my choir, the [IU] Soul Revue, and the [African American] Dance Company, it was like a Black college here," he said. "I had many job offers, but I was committed to my students. I've always consulted the Lord on what to do. When I was offered jobs, I would ask God, 'Should I go or should I stay here?' He would tell me to stay.
"There were students who would say they would have dropped out of school if it wasn't for the Choral Ensemble, because they felt it was a family. That's what Black students need here. We traveled to Canada, New York, all over the place, to rave reviews. All I wanted was to teach my kids and see them be excellent."
As much as he made a difference on the university and surrounding community through his work, Mumford's backstory is perhaps equally amazing. Born in Kinston, N.C., he was an academic prodigy—along with his twin brother, Mumford was babysat by his aunt as a toddler, a teacher in a one-room schoolhouse outside of town, where he absorbed the lessons. By the time he was ready to start going to school back in Kinston, he was so far ahead of his peers that he was skipped several grades, eventually going to college at Virginia State University at 15 years old.
"When I was 6 years old, I was reading on about a seventh- or eighth-grade level. It became a social problem for me, because I was always so many years behind all my classmates," he recalled with a gleam in his eyes. "When everybody else was staying out until 10 or 11 at night, I had to be in by 7. So, there was always a conflict, especially dealing with girls as I got older."
But life wasn't all peaches and cream for Mumford, who grew up in poverty living with his mother, a domestic worker, while his father, one of the wealthiest Black men in town, seemingly lived a world apart.
"I had a kind of strange upbringing because my father was wealthy and my mother was dirt-poor. Trying to walk both lanes was challenging for me," Mumford remembered, telling a story about how his father would take him and his brother every year to buy expensive clothing at a segregated retailer in Kinston—at night with the shades down, and only when coming through the back entrance of the store. "Here I was going to school in English plaids and broadcloths, leather shoes. I used to get teased: 'Poor little rich boy.'"